Crafting the Perfect Offer with Alex Hormozi
Mar 24, 2023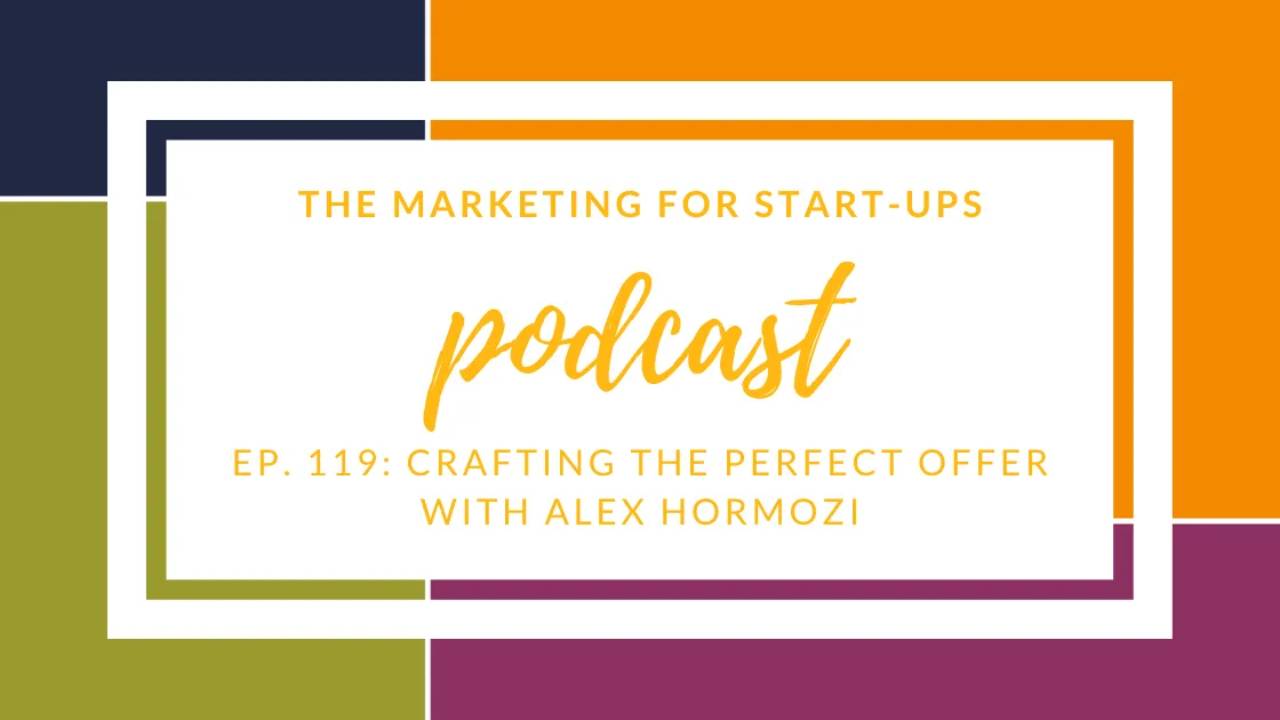 Finding true product-market fit makes all the difference when it comes to launching a successful business. While many founders struggle to put these important puzzle pieces together, it becomes apparent that how you communicate your product or service to potential buyers may be even more important than what your actual product or service is. Investing time in crafting the perfect offer could be the key to shortening the learning curve to finding product market fit.


With over 10 years of experience in digital marketing and entrepreneurship, Alex Hormozi knows what it takes to craft an irresistible offer to customers. In his newest book, $100M Offers, he pulls back the curtain on how he creates the perfect offer.


Let's take a look at how he does it.
Defining Your Audience
Alex believes that one of the most important aspects of crafting an effective offer is understanding whom you are targeting. He suggests doing thorough research on your ideal customer, so you can better cater your offer to their needs and interests. This includes gathering information like age, gender, location, income level, interests, and spending habits. Once you have a good idea of who your target audience is, you can begin crafting an offer that resonates with them by speaking to their needs and wants.
Creating Urgency & Scarcity
Alex also stresses the importance of creating urgency and scarcity to get people interested in your offer immediately. He suggests adding deadlines or limited-time offers as incentives for customers to act fast. This could be something like offering a 25% discount if they purchase within 24 hours or offering a free bonus item if they purchase before next week. By creating urgency and scarcity around your offer, you will encourage customers to take action quickly rather than waiting for the perfect time or deal.
Making It Easy for Customers
Finally, Alex recommends making it easy for customers to purchase from you and a really effective way to do that is by removing risk with really enticing guarantees. Guarantees so great, it makes the purchase a 'no brainer.' Making it easy for customers will not only help increase conversions but also build goodwill toward your brand as customers will appreciate being able to complete their purchases without any hassle or confusion quickly.

Crafting the perfect offer requires strategic thinking and careful consideration of both your target audience and what makes them tick. By following Alex Hormozi's advice on defining your audience, creating urgency and scarcity around your offer, and making it easy for customers to complete their purchases—you too can create irresistible offers that turn prospects into paying customers!
Take a listen!👇🏻
Get more like this.
New ideas, motivation and inspiration delivered to your inbox.
We hate SPAM. We will never sell your information, for any reason.