15 Sneaky Tools to Help You Spy on Your Competitors
Sep 22, 2022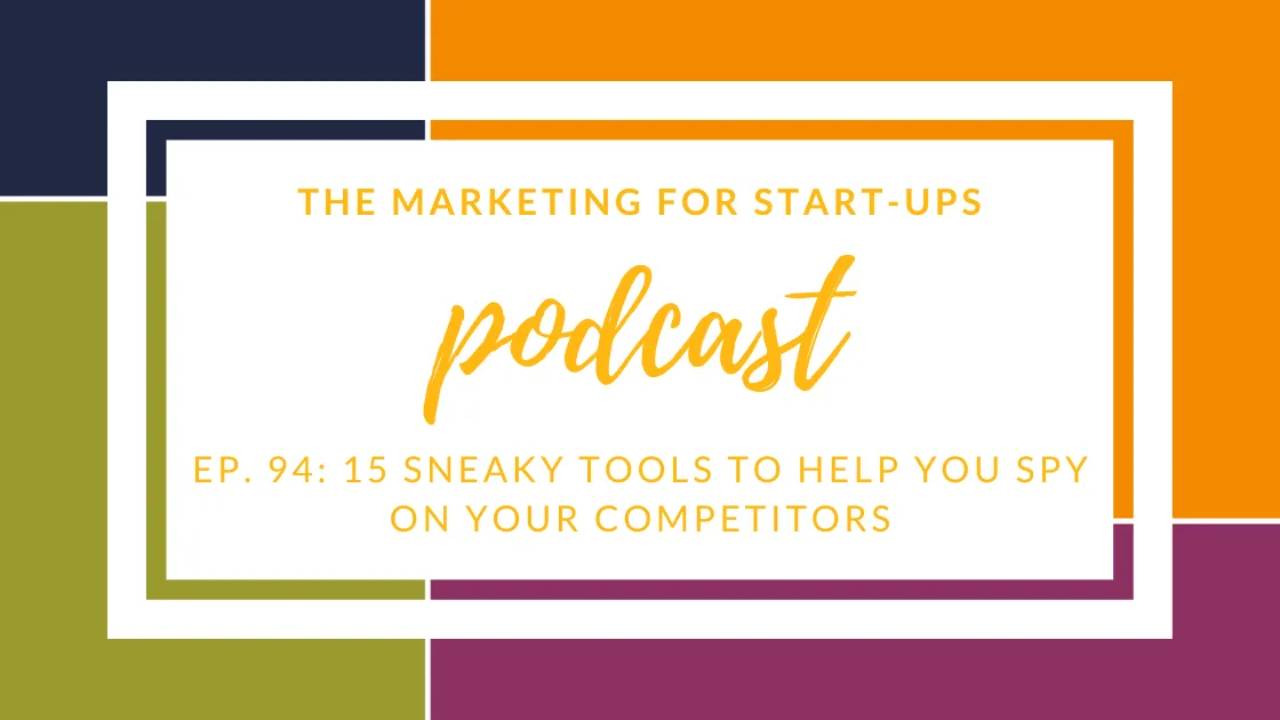 Now more than ever it is easy to know exactly how your competitors operate. You can find out everything from the keywords they are bidding on for advertising to how their social media is performing.


Although it's a subject many of us would rather avoid, the truth is markets are saturated across all verticals and segments. With millions of new businesses starting each year, it's smart for founders and marketers to be keeping an eye on other businesses to maintain a competitive edge.


The good news is that there are tools to help make competitor research easier and more precise across areas such as social media, SEO, advertising, and more.


Here you'll see 15 Sneaky Tools to Help You Spy on Your Competitors I've used both personally and with my teams. While some can be quite costly, it's important to understand the value of having this type of information. Not only will you be able to gain traction quicker, but in many cases, you'll end up avoiding losing more money in the future.
Competitor Analysis Tools for Social Media
1. Sprout Social: Sprout Social is a social media management and intelligence tool for brands and agencies of all sizes to manage conversations and surface the actionable insights that drive real business impact. Our fully integrated platform provides solutions for superior social marketing, customer service, data analysis, social listening, and employee advocacy.
2. Phlanx: Phlanx is an influencer marketing platform designed to help PR professionals collaborate with influencers to enhance engagement rates across social media platforms.
3. Social Blade: Social Blade compiles data from YouTube, Twitter, Twitch, Daily Motion, Mixer, and Instagram and uses the data to make statistical graphs and charts that track progress and growth. We include information such as estimated earnings and future projections, providing both numerical data and easy-to-read graphs.


Competitor Analysis Tools for SEO
4. SEMRush: Semrush is an all-in-one tool suite for improving online visibility and discovering marketing insights. Our tools and reports are able to help marketers that work in the following services: SEO, PPC, SMM, Keyword Research, Competitive Research, PR, Content Marketing, Marketing Insights, and Campaign Management.
5. Ahrefs: Ahrefs is an SEO software suite that contains tools for link building, keyword research, competitor analysis, rank tracking, and site audits. Most of the features inside Ahrefs are designed for marketing professionals. In short: Ahrefs is an SEO tool designed to help people get higher Google rankings.
6. MozBar: MozBar is a free Chrome Extension that makes it easy to get link metrics and do all your SEO on the go. MozBar shows link metrics for pages and domains as you search, displaying the Domain Authority, Page Authority, and a number of backlinks for sites as you search.


Competitor Analysis Tools for Content
7. Buzzsumo: Just what is BuzzSumo? BuzzSumo is a cloud-based platform that helps you discover the best engagement, content, and outreach opportunities across social and search. Discover new keywords, trending stories, customer questions, and content success, all while monitoring what's most important to your brand.
8. Similarweb: What Is SimilarWeb? SimilarWeb is a tool that estimates the total amount of different traffic websites gets. It allows you to see competitors' top traffic sources, broken down into six major categories: referring sites, social traffic, and top search keywords.
9. Feedly: Feedly lets you get the news you want all in one place. It is cloud-based, so once you're signed in, you can access your Feedly from all your computers, iOS, Android, and Kindle Fire devices. To get started, go to Feedly and sign up on a computer or download the app.
Competitor Analysis Tools for Emails, Ads, and Industries
10. Mailcharts: MailCharts is an organized, curated, and highly effective competitive intelligence database for e-commerce marketing teams. We're an alternative to Googling for campaign creativity, scouring best-of examples on Pinterest, and wrangling that messy, spare Gmail inbox.
11. Owletter: Owletter Captures, Stores & Analyzes Your Competitors' Emails. Owletter automatically captures all emails sent from a website to their mailing list. It then takes a screenshot, stores it, and analyses it, alerting you about the email if it's important to you.
12. iSpionage: What is iSpionage? We provide insights into your competitors' Search Marketing Strategy. Keywords, AdCopy, PPC budget, SEO Keywords & Rankings, and more. We provide insights into your competitors' Search Marketing Strategy.
13. Owler: Owler is a business information and intelligence platform that provides dynamic company data and real-time news and insights about companies you care about.
Competitor Analysis Tools for PR
14. Google Alerts: Google Alerts is a free notification service provided by Google that sends emails to subscribers that summarize the search activity around search terms.
15. WooRank: WooRank is a super fast, super easy-to-use SEO audit and digital marketing tool. We look at your site through Google's eyes and generate an instant audit of your site's technical, on-page, and off-page SEO. Check out our video to find out how WooRank can help you stay on top of your online visibility!


Again, while the cost varies from tool to tool, most do offer a Free Trial option. If your budget is tight, you can choose your favorite tools from each category and commit to spending a week or so (depending on the Free Trial time period) digging into all the data without the need for long-term subscriptions.
Take a listen!👇🏻
Get more like this.
New ideas, motivation and inspiration delivered to your inbox. 
We hate SPAM. We will never sell your information, for any reason.